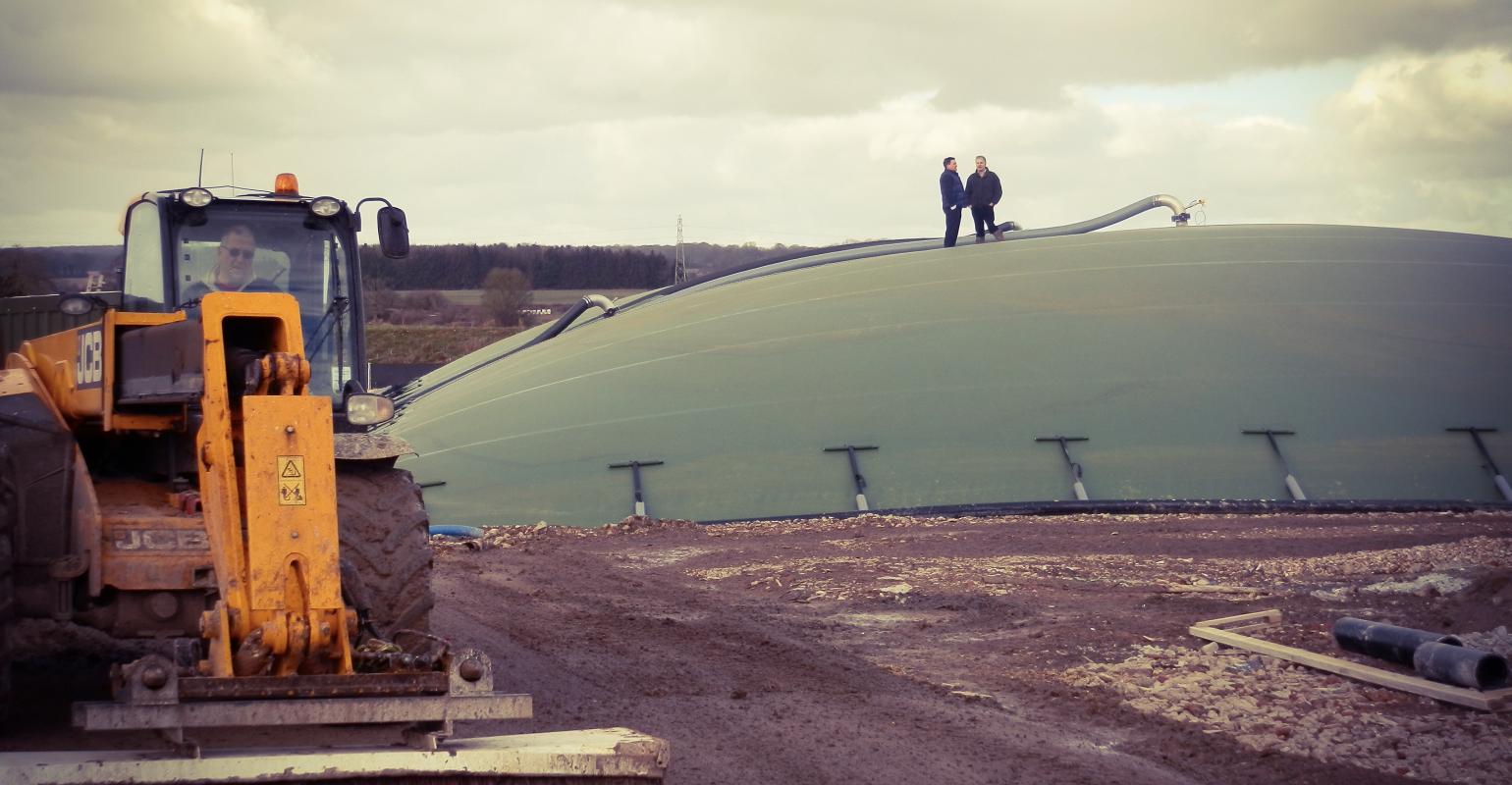 Environmentally friendly storage system for manure and digestate with gas capture. The Combibag is a flexible storage for up to 10.000m3 of manure and digestate, which captures the gases released during the digestion processes. The relatively low investment, fast installation and landscape-friendly appearance are the main advantages.
For full technical specifications visit www.wiefferink.nl/en/combibag/
ADVANTAGES
- LARGE, FLEXIBLE STORAGE WITH GAS CAPTURE
- AVAILABLE NOW IN AWARD WINNING NEW CIRCULAR DESIGN (LARGER GAS STORAGE VOLUME AND HIGHER PRESSURES)
- SIMPLE PERMIT PROCESS; SOMETIMES NOTIFICATION IS SUFFICIENT
- FAST DELIVERY AND ASSEMBLY
- LANDSCAPE-FRIENDLY DUE TO LOW PROFILE AND GREEN COLOUR
- LOW INVESTMENT COSTS
- 5-YEAR WARRANTY
Farmergy are the sole agents for sales and distribution of Wiefferink products in the UK, please get in contact for more details, site visit and quotation.