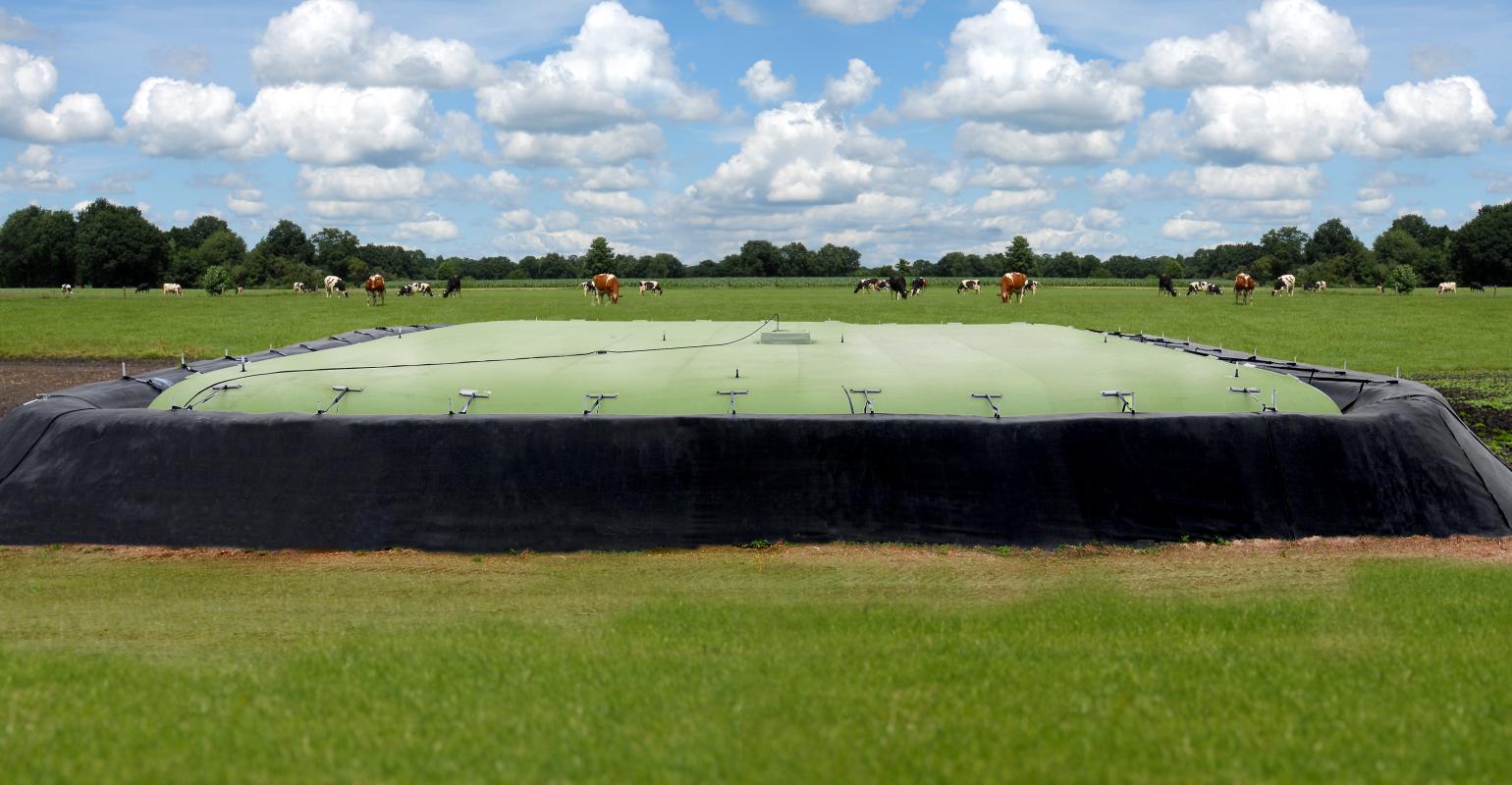 Environmentally friendly storage system for manure, digestate and other liquid waste flows The Ecobag is a flexible storage for up to 12.000m3. It can be used, for example, as a storage option when spreading manure is not permitted, or as a buffer for a biogas installation. The Ecobag is a low-cost investment with fast installation and a landscape-friendly appearance.
For full technical specification visit: http://www.wiefferink.nl/en/ecobag/
Advantages
- LARGE, SEMI-PERMANENT STORAGE THAT CAN BE INSTALLED QUICKLY
- SIMPLE PERMIT PROCESS; SOMETIMES NOTIFICATION IS SUFFICIENT
- LANDSCAPE-FRIENDLY DUE TO LOW PROFILE AND GREEN COLOUR
- LOW INVESTMENT COSTS - 5-YEAR WARRANTY AND USAGE LIFESPAN OF 10 TO 15 YEARS
- NO HIGH DECONTAMINATION COSTS AT END-OF-LIFE
Farmergy are the sole agents for sales and distribution of Wiefferink products in the UK, please get in contact for more details, site visit and quotation.