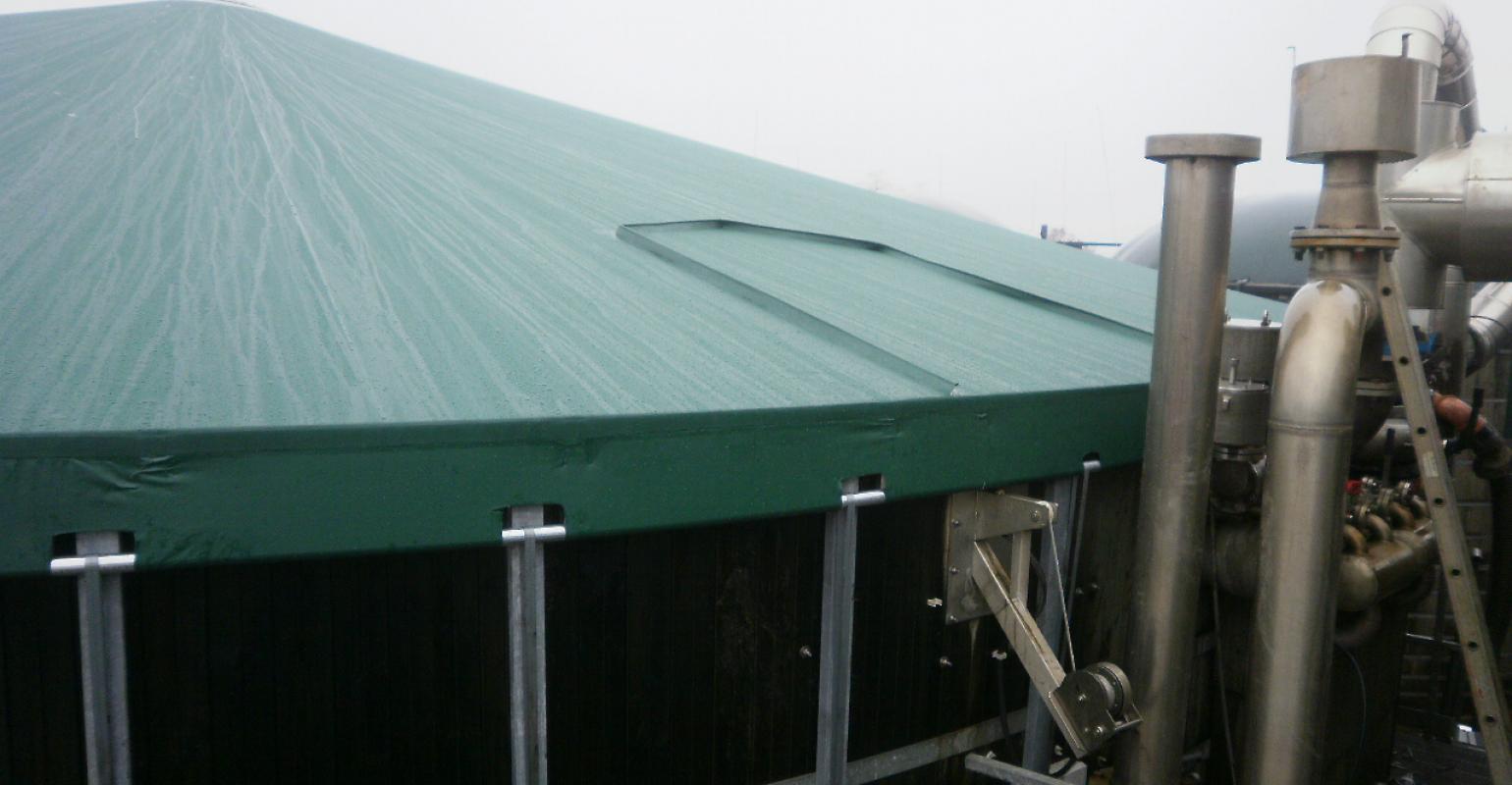 Suitable for the Farming Ammonia Reduction Grant. The Silocover, our Wiefferink self-supporting slurry covers come with a 5 year manufacturers guarantee, have a design life of 20 years, however we've seen Silocovers that have been in place in Holland on wastewater plants that are still going strong and looking good after 25 years, so this is a robust bit of kit that you can be proud of.
We can supply Silocovers to fit the usual round silo shape, we can also fit them to above ground rectangular/square slurry stores, and also below ground slurry lagoons where a concrete ring is laid down for us to attach to.
The Silocover is an effective cover that keeps your silo from releasing CO2. It also keeps rainwater out and has an unique, innovative water drainage system. It is an efficient and economical way to cover various types of silos (concrete, steel and plastic).
To improve slurry as a fertiliser and reduce ammonia emissions from beef and dairy farms in England. The Farming Ammonia Redutcion Grant is to help pay for covers to existing slurry stores on dairy and beef farms in England.  www.gov.uk/government/publications/beef-and-dairy-farmers-apply-for-a-fa...  The grant application window has now closed, please contact us for a site survey and quotation.
Either above ground concrete or steel silo (Wiefferink Silo Cover) or below ground earthen banked lagoon constructions (please see our TenCate Lagoon Cover)
For full specification please visit: www.wiefferink.nl/en/products/silocover/
Advantages
- DURABLE PRODUCT WITH LONG LIFESPAN
- FAST DELIVERY AND INSTALLATION
- EASILY ACCESSIBLE FOR MAINTENANCE AND OVERHAUL ACTIVITIES
- SATISFIES THE MOST RECENT ENVIRONMENTAL DIRECTIVES
- CUSTOM-MADE FOR EVERY SILO
- LIMITS ODOUR NUISANCE AND EMISSION OF HAZARDOUS SUBSTANCES
Farmergy are the sole sales and distribution agents for Wiefferink products in the UK, please get in contact for more details, site visit and or quotation.