BIOGAS and natural gas as a sustainable fuel,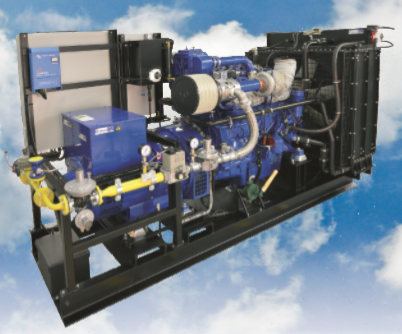 which produces much lower emissions. It saves
tons of CO2 and develops the greenest application
whilst offering huge financial savings through
reduced primary energy costs.
The flexible mounted generator sets are efficient,
reliable and available in various electrical loads with
different options.
Cogeneration or Combined Heat
and Power (CHP) Technology converts gas into both
electricity and heat. The recovery of heat from both
the engine jacket cooling water and the exhaust
gas flow make it possible for us to achieve an overall
system efficiency in excess of 90%.
Design and lean-burn technology make the Sandfirden
gas generator sets extremely clean and economical.
The proven reliability allows the generator sets to be
operated 24 hours a day, 7 days a week.
Operating costs are low due to long maintenance intervals and
low oil consumption.
Visit https://www.sandfirden.nl/en/products/industrial-diesel-and-gas-engines-and-generator-sets/