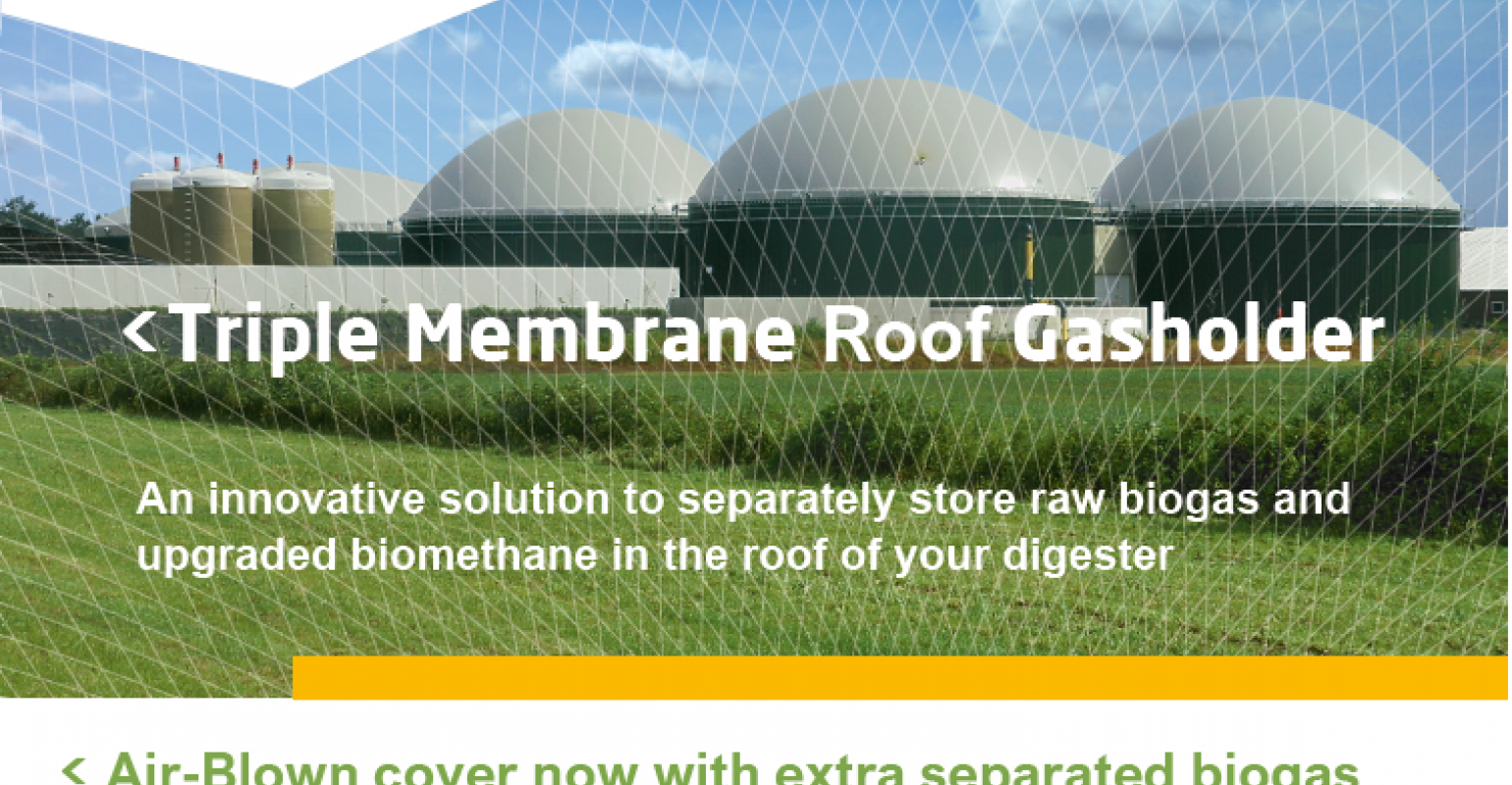 Wiefferink have been nominated for the best R&D innovation award for 2019, come visit us on stand E301b for a chat during the show
2019 FINALISTS ANNOUNCED!
We are delighted to announce the finalists for the AD & Biogas Industry Awards 2019. Click here for the full list.
Awards finalists this year have been working towards the advancement of biogas all over the globe, coming from regions around the UK, Europe and as far as India and Africa. 
Congratulations to the organisations and individuals that have been shortlisted!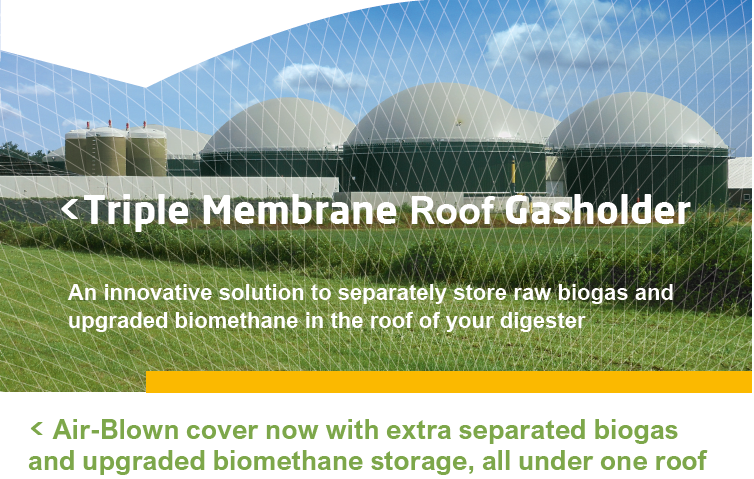 What is the innovation?
WIEFFERINK HAVE ADDED AN EXTRA MEMBRANE LAYER TO THEIR ALREADY OUTSTANDING AIR -BLOWN DOUBLE MEMBRANE COVER, THIS CUTTING-EDGE INNOVATION OFFERS THE ANAEROBIC DIGESTION AND BIOMETHANE INDUSTRY THE OPPORTUNITY TO STORE BOTH UPGRADED BIOMETHANE GAS & RAW BIOGAS, ON THE SAME FOOTPRINT, UNDER THE SAME ROOF – A NEXT LEVEL DESIGN EVOLUTION
Wiefferink's boundary pushing techniques and customer insight provide biomethane plants with flexibility to: -
- Store and utilise gas at peak demand
- Save space and no extra footprint required for biomethane gas store
- Save and recycle process / reject gas for CHP usage
- Increase stability of biomethane quality to the grid, providing better plant
  operator control
- Reduce grid quality rejection incidents, increases the stability of the flow
- Prevent flaring of high value, high calorific value gas
- Increase sustainability due to reduced flaring of gas
These benefits increase the productivity and profitability of biogas to biomethane operations, in the UK and abroad. This product can ensure commercial success and increase the sustainability and controllability of biomethane operations.
So how do we provide these benefits?
Wiefferink have developed this new innovative triple membrane roof design to meet the needs and specifications of their customers. The problem that required a solution was the need for extra gas storage, biogas and upgraded biomethane, but a limited amount of space to install extra infrastructure. So, we incorporated an additional upgraded gas layer in our double membrane roof, to make a triple membrane roof, genius.
As safety is the priority in every design we make, the materials to perform the separation of the gases are of high specification and under / over pressure safety valves installed. (see photo over page)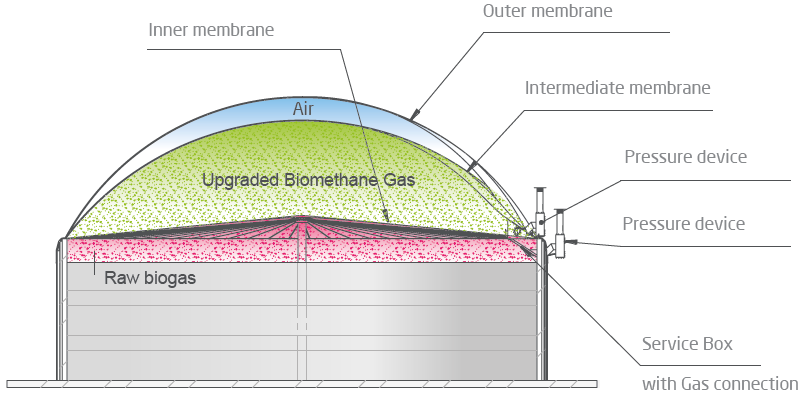 Our design strategy
As in our double membrane cover the membranes are supported by a wooden column, tension straps and a net against potential under pressure situations. The inner membrane is placed on this support system underneath the biogas is stored. On top of that a second membrane is placed which stores the upgraded biogas. The third membrane is the outer membrane; this air-pressured cover protects the cover against weather events. Both storage compartments are secured against over- and under pressure by a safety valve.
These safety valves are installed at our innovative service box with service box with gas in- and outlet enables your gases separately and when maintenance is gas connection. This to manage the different necessary.
The triple membrane is easily installed on an existing digester. As there is no loss of space and so effects on the construction permit are restricted to the height of the membrane in the new configuration (if changed)
Proven Quality
Wiefferink has already installed several triple membrane gasholders. The biogas plants where Wiefferink have installed the Triple Membrane Gasholder have very positive feedback about this solution of storage of biogas and upgraded gas. That's what Wiefferink stands for: solution provided through quality and functionality. The following photos are for the roof that is installed at Sater Energy, the site has authorised a visit and will be happy to speak about the installation.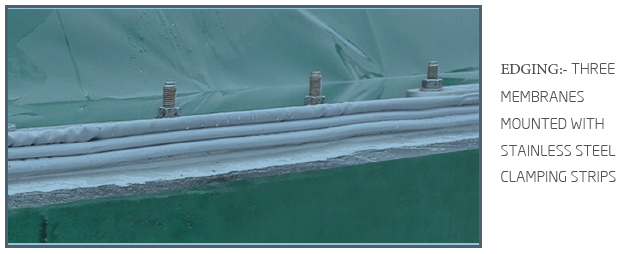 Site photos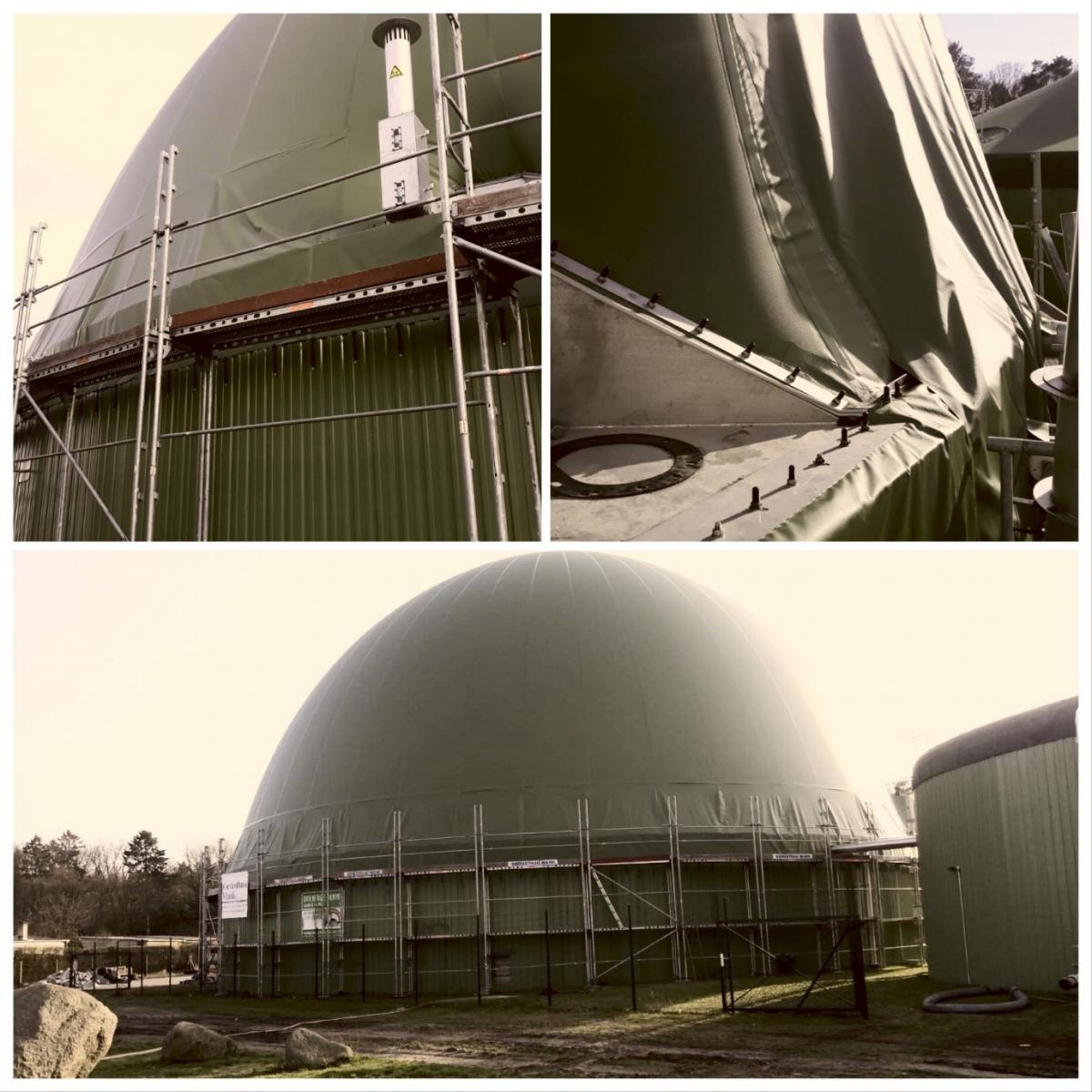 R&D is at the heart of Wiefferink workplace culture
Founded in 1956, Wiefferink has a mission to provide sustainable environmentally enhancing products. With 60+ years' specialist experience, Wiefferink are market leaders in manufacturing storage and covering solutions made with high tech foils and plastics. Their strong R&D approach yields innovative new products & solutions based on customer needs and feedback, serving a variety of industrial sectors. You dream it, Wiefferink will make it!